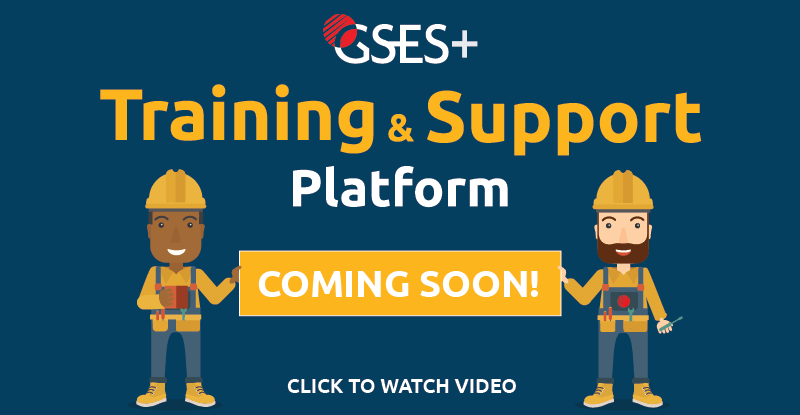 We are changing the way we are doing things and how we offer our knowledge to our audience; we want to ensure that GSES students and subscribers are receiving the best information and value the industry has to offer.
This is why we are launching a new training and support platform for the Renewable Energy Industry. This online membership will allow you to keep up to date and accredited with informative webinars, let you access GSES design and engineering team's expertise, as well as giving you on-the-job technical support to ensure you have what you need to stay at the forefront of this constantly evolving industry.
There are a range of different membership plans offered by GSES+, from free subscription giving you access to exclusive technical articles and selected webinars, to premium GSES+ subscription for those who want to get all of their CPD points in one place, consulting credit from the GSES design team and on-the-job technical support whenever you need to get out of a tight spot.
Webinars to earn CPD Points
We've got a growing variety of fun and informative webinars with quizzes that will earn you CPD points from the comfort of your device. Being a paid member gives you access to more webinars and more CPD points!
Consulting Credit
If you're a paid member of GSES+ we'll give you up to $600 of included consulting/engineering work from our team of expert Renewable Energy designers and engineers!
Onsite Tech Support
As a paid member of GSES+ you will have access to both our consulting team and training team for direct technical support via phone, email or text. Whether its a general inquiry about an install you are doing or something a bit more complicated, we are here to help you.
Online Resources
GSES is constantly developing and searching for helpful tools, articles, videos and other resources which can help your business to grow. Whether its an in-depth article about how to appropriately size DC isolators or an easy to use online tool to help you select cables, we will make them all available to you as a free member.
Watch the GSES+ video now and fill out this form to let us know if you want to be a part of this new training and support platform!