Projects
GSES has worked on projects across design, training, and consultancy, both in Australia and across the world. This has given GSES a comprehensive view of the market and experience in many environments with varying needs.
100kW Carport PV Array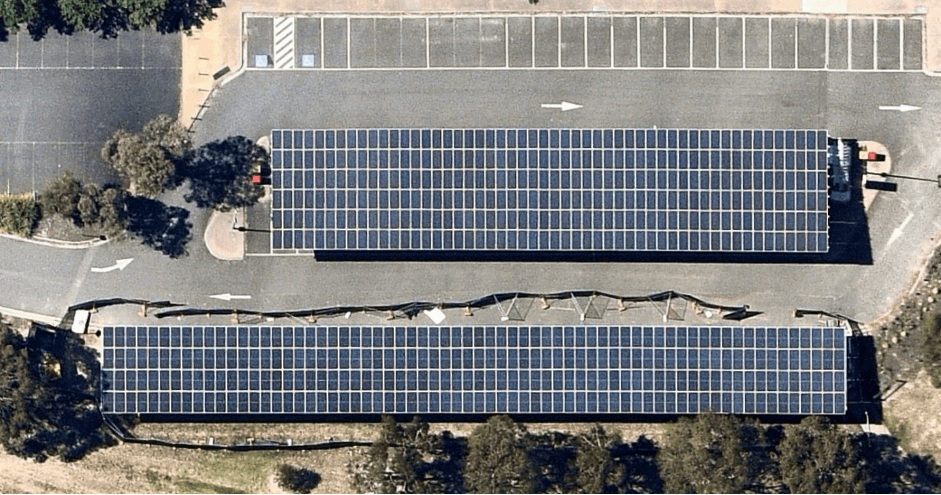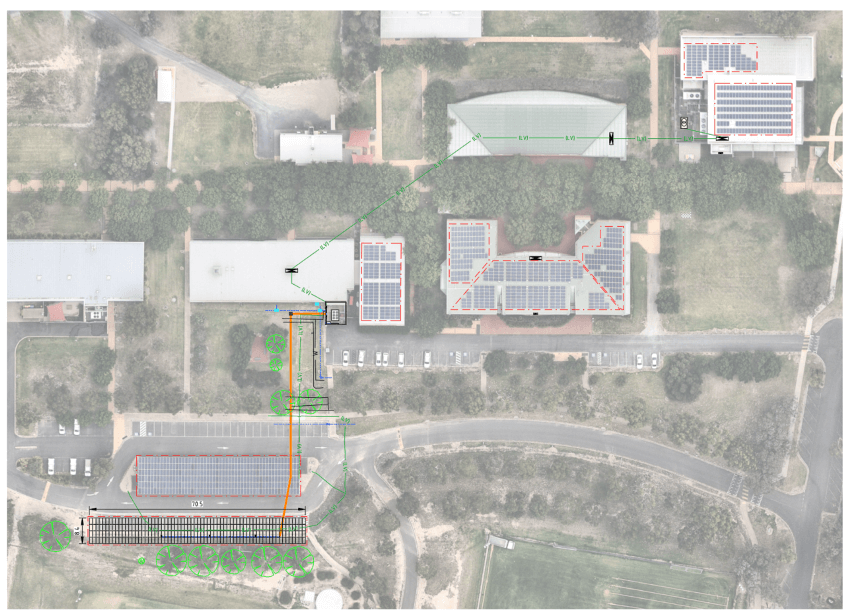 Project Details
What made this project interesting?
Highly specific requirements for trenching path. DC trench and PV array locations were specified to the millimetre via site survey. In addition, existing PV capacity and long cable runs led to a voltage drop above 2% for the new inverters. The OE had used PowerCAD to calculate voltage rise, but the system was non-compliant using AS/NZS 3008 methods. OE eventually took responsibility for voltage rise, while GSES managed everything else.
Key Learnings
AS/NZS 3008 voltage rise calculations are typically over-conservative, especially when compared to software such as PowerCAD.