What are Badges?
Badges are a form of digital certification represented by a small icon or logo awarded upon completing a course in a training environment.
How do I achieve a Badge?
Any student who completes a GSES short or sprint course will automatically be awarded a GSES badge.
What can I do with my Badge?
Badges can be shared on social media platforms such as Linkedin to publicly showcase your competency in specific skills.
How do I setup Badges on my GSES account?
The badges you have attained through the completion of GSES courses can be seen by first clicking your name in the top right of Moodle, then selecting Preferences and finally Manage Badges.
How do I share my Badges?
To share your badges, you first need to create an account on badgr.io. Badgr is a platform that allows learners to store badges from a variety of sources in one place. Badges are stored in a 'backpack' and from here they can be shared across social media platforms. It is important to choose Australia as your Badgr region when creating an account as below: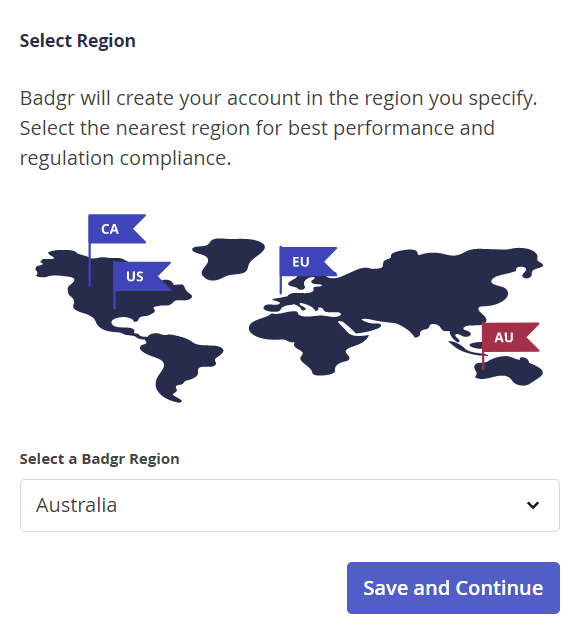 Secondly, you need to link your Badgr account with Moodle. To do this first click your name in the top right then select Preferences and finally Backpack Settings.
Thirdly, you need to enter your Badgr email address and password into the relevant fields as seen below: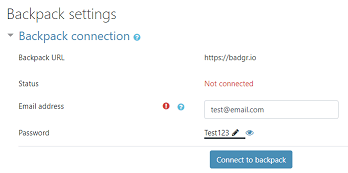 Once these have been both entered, click the Connect to backpack button and you will be prompted to click the verification link in the verification email sent to your email address.
After verifying your email address, you have now successfully connected your Moodle and Badgr accounts.
To upload a badge to your Badgr backpack click your name in the top right of Moodle then select Preferences and finally Manage Badges. From here, click on the badge you would like to upload.
You will be directed to a page with the details of the badge you have been awarded.
Click the Add to backpack button on the left hand side of the screen as seen below: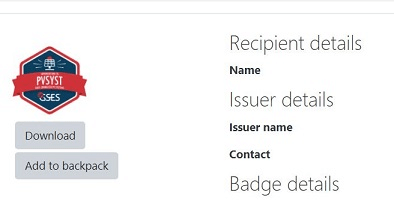 Your badge will now appear in your Badgr backpack and is ready for sharing. This may take a few minutes.
To learn how to share your badge on Badgr to LinkedIn or other social media platforms please visit: https://support.badgr.com/portal/en/kb/articles/sharing-badges-from-badgr